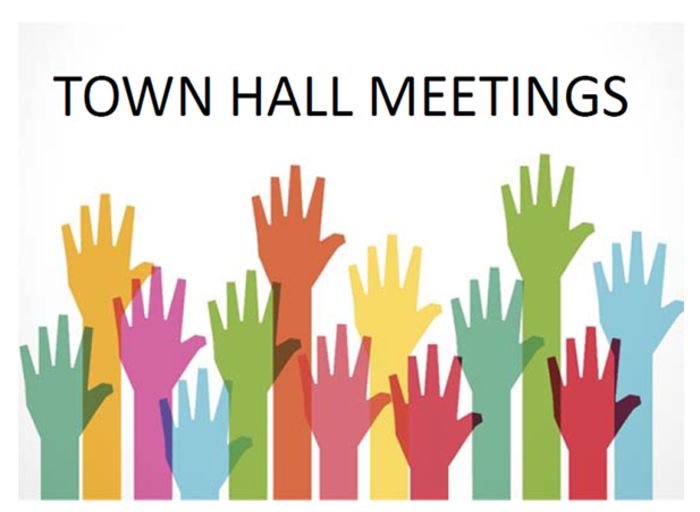 Wayne Town Hall
July 31, 2022
Settler's Inn, Hawley PA
A Wayne Town Hall was hosted by Physicians for Social Responsibility and Action Together NEPA on July 31st at Settler's Inn in Hawley, PA. Marian was asked to join a panel of experts to discuss the impact of fracking to communities and public health. Below are Marian's answers to questions that were asked.
Marian Keegan
Write-In Candidate for Representative, Pennsylvania General Assembly, 139th District
www.KeeganforPA139.com
How does your work impact Wayne County?
I've practiced forestry for decades and managed the natural resources and environmental issues for a private community in Pike County. Agriculture, construction and recreation/tourism are main economic sectors in Wayne County. The landscape is largely rural, interspersed by community or town centers. My work as a forester and conservationist assisted people and communities to sustainably steward natural resources to protect the environment and cultivate healthy forests and waters. I've engaged many people who've moved from the city to coexist with nature and live sustainably in their new environment.
How does your work impact communities similar to Wayne County?
My careers as a scientist and forester spans many landscapes across the country, and my time in the woods was a gift. Sustainable stewardship of natural systems protects the ecological integrity of those systems. Stewarding natural systems on one landscape provides ecological services – clean water, fresh air, regenerative soils, recreational and outdoor experiences – to people and communities at the local landscape and to society at large. It takes all communities working together to act on the global climate crisis and the threats to everyone's health from ill-advised and poorly regulated industrial development. We can do both with research, study and thoughtful and inclusive action.
In your opinion, what is the largest environmental threat in Pennsylvania?
Pennsylvania is blessed with a abundance of water and forested landscapes, which sustain many communities. However, much threatens these landscapes and the ecological services that they provide. The development of the shale fields without strong regulations to protect is an immediate threat. The use of fossil fuels that cause climate change is a bigger threat that requires reduction in the use of oil and gas that will impact communities across the state. Our legislative leaders need to understand how to make protecting our constitutional rights more non-partisan. Stop making environmental issues controversial; make committee rules that allow proper vetting, hearings and expert testimony. Use legislative staff and resources to upgrade outdated legislation. Use neutral language when discussing, compromise without harming, and be more deliberative and inclusive to regulate environmental protections.
How do you define environmental justice?
I define environmental justice as a remedy for those people and communities who have not benefited from protections to their environment that has been afforded others. Crises, such as the climate crisis or development such as our oil and gas fields often impact communities that are ill equipped to negotiate and legislate protections, especially when legislative bodies do not act equally for the benefit of all. Impacts from poorly regulated development activities lead to disparate health impacts to people and non-equitable funding to local communities. This is an environmental injustice that must be remedied.
What would you say to community members wanting to get more involved in promoting Environmental health?
Stay informed and do not be afraid to feel the threats to you, your family and communities. Feel free to talk with your neighbors about the health hazards and what should be done to help your communities. Voters should demand better leadership and hold your elected officials and government agencies accountable for following the state constitution that guarantees these protections. Get beyond divisive politics and party bickering to get things done. Our health depends on it.
What safeguards do you believe can be put into place to protect communities from fracking chemical emissions?
I've been trained and experienced in the National Environmental Policy Act process. Involving the public, collection and analysis of data, and evaluation of environmental, social and economic effects is the approach used to making decision. The Governor and Pennsylvania lawmakers should adopt a similar approach to be more deliberative and thorough to protect public health. Multiple failures in regulating the development of this natural resource shows that Pennsylvania lawmakers and policymakers must prioritize health impacts and be a greater voice in decision-making regarding natural gas productions. State agencies should be funded and clearly directed to protect public health. Communities must have a say in the process of industry facility development, and public concerns must be adequately heard and made part of the record, plans, laws and policies. A department of health office should be in each county. Fracking companies should be required to disclose all chemicals it uses. We must ensure that the state constitutional promises of clean air, pure water and to protection of public health are realized. DEP should increase inspections at well sites, pipelines, and fracking facilities with public transparency and science-based decision-making. The Department of Health should have the freedom and authority to investigate and report health effects. Individuals and physicians should be educated about reporting health problems. The Pennsylvania legislature should fund more academic studies and reporting so that the public, lawmakers, and health practioners have a clear picture of health harms from fracking. WE have much to do and who we elect has consequences.
Why is the protection of waterways and forests so important to environmental health?
Protecting waterways and forests is very important to environmental health because they provide a multitude of ecological services. They purify the air we breathe and the water we drink. They regulate the runoff from storms to prevent flooding. Natural systems mitigate the impacts from climate change by removing and storing carbon, and reduces the warming effects of human-caused green-house gases. When environmental health improves, our health mental and physical health improves. We find refuge and pleasure in our outdoor places. Forests and waters provide medicines. Environmental dangers cause fatalities, illnesses and diseases. Women, children and poor communities are disproportionately affected by environmental degradation. For our best health, we need environments that are safe, healthy, and supportive. We rely on forests and waters for energy, materials and foods, and these ecosystems must be managed sustainably and for our health.
What have the impacts been on banning fracking around the Delaware River Basin?
In 2020, I ran a campaign for state representative on a platform of banning fracking from the Delaware River Basin. With the ban, fracking can no longer occur in the Basin. This ban will protect the drinking water for 15 million people and thousands of acres of forest from fracking wells in four states. It will mitigate climate change by reducing greenhouse gasses emitted by the fracking. The ban also drew a lawsuit from Republican state Senators Lisa Baker and Gene Yaw, and proposed constitutional amendments from Republican state Representative Jonathan Fritz to take away the powers and restructure the authority of the DRBC. While DRBC has banned fracking, we are still vulnerable from the impacts of LNG exports, pipelines, stations and disposal of fracking wastewater, water withdrawals, and injections. Fortunately, the ban has averted the boom and bust market fluxes in gas economies and recreational uses still flourish. Our forested landscapes are intact and ecological functions are not disrupted and continue to provide many benefits to everyone.