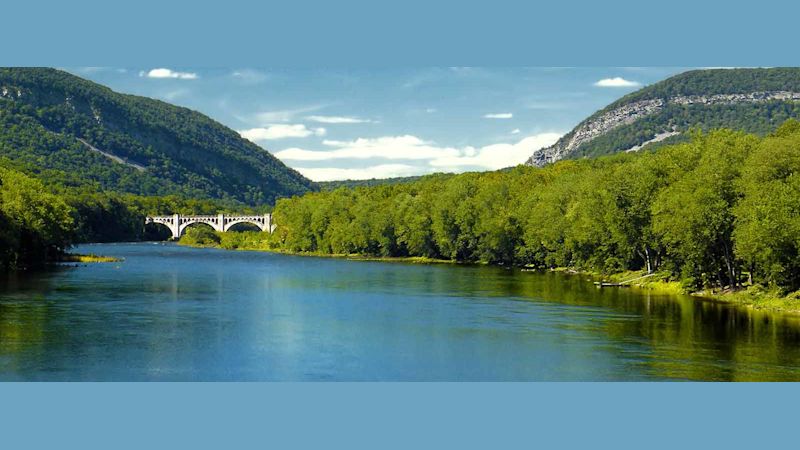 Voter Marie Liu graciously wrote a letter to the editor in support of Marian Keegan's run for PA House Representative for the 139th District. Marie works as an artist. Visit her website at http://mliuart.com/wordpress/ to view her art.
Her letter to the editor reads as: "Here in NE Pennsylvania, we are blessed with a near pristine environment, but are challenged with keeping it that way. Our creeks are some of the cleanest in Pennsylvania, all designated High Quality and some, like the Sawkill Creek, are designated Exceptional Quality waterways. They run their waterfall laden course to the beautiful Delaware River, which is the cleanest it's been for many decades. Named the 2020 "River of the Year" by American Rivers which called the Delaware "a national success story". Vast areas of publicly owned forest lands provide residents and visitors with a natural experience that is vital to our spiritual and physical well-being and tourist economy.
As the current Federal administration cuts the EPA budget, slackens regulations that protect our life sustaining resources and treats the environment like just another pesky obstacle for industry, the PA State gov't. can and should step up to protect where the federal government will not. Now it is more important than ever to support Marian Keegan in her bid to become the State Representative for District 139 (most of Pike and part of Wayne counties).
Pennsylvania, a resource rich state, needs a balanced and thoughtful approach to legislation that respects the environment, keeps industry in check and protects our rights as citizens to clean air, water and soil. As a scientist and professional forester, she knows that it is not environment vs. industry, but that both concerns can coexist if done properly. Indeed, we can and should be a model for such.
As an artist whose paintings reflect the natural treasures in this region and our proud heritage as home to Gifford Pinchot, our nations' first Chief Forester and father of the American Conservation Movement, I know how special this place is and how important it is to support Marian. I hope you are as excited as I am about her campaign and would like to urge you to support her in the November election. Marian will be an informed voice, our voice, in the State House, protecting our clean and healthy environment in our little piece of heaven."